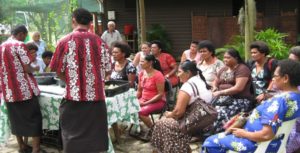 Background
South Sea Orchids is a floriculture based business first started in Suva, then re-established in 1987 at Saweni Beach, Lautoka and later moved to Nasau in Nadi in 2002. In 1996 it started an outgrower programme and began running workshops for growers, both locally and regionally, promoting best growing and harvesting practices. As a consequence a wholesale market for florists to buy cut orchid and anthurium flowers was also established.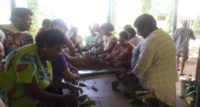 Core business
South sea orchids is a nursery that sells both cut flowers and plants and in addition runs pre booked eco tours for tourist operators.
Membership
Due to the establishment of the outgrower programme, The Fiji Floriculture Association was formed as a company by guarantee and all the growers are members. It is run by a committee made up of growers and through the association, an AusAID funded poverty alleviation project was undertaken in the Koroipita and HART (Housing Assistance Relief Trust) villages. The Fiji Floriculture Association currently has members.
Activities
South Sea Orchids believes that the best way to promote the Floriculture Industry in Fiji and the Pacific is to encourage interested small holder farmers by facilitating access to a market and training growers in good farming techniques. In order to do this we have
Started an outgrower programme for mainly women to grow cut flowers in their back yards.
Established a wholesale cut flower market which benefits both growers and florists.
Produced, in partnership and with funding from CTA, a number of training manuals for growers.
Run numerous local and regional workshops for different farmer organisations.
Undertaken a poverty alleviation project with funding from AusAID in first Koroipita Village and then the HART (Housing Assistance Relief Trust) Village.