October 2017
Women empowerment to further agriculture in the Pacific
Over 50 women and men farmer leaders, partners and stakeholders from ten Pacific Islands gathered for the inaugural Pacific Women in Agriculture (PWiA) Forum in Port Vila, Vanuatu on 16 October 2017. The inaugural meeting focused around the theme "Inspire, Innovate, Impower". The forum heard that while women and girls are significant contributors to food production in the Pacific and most vulnerable during natural disasters, their voices are seldom heard at community, national, regional and global levels. The workshop was organised to coincide with the Pacific Week of Agriculture currently underway in Vanuatu that week October 16 - 20. It provided an opportunity for participants to share success stories and the challenges they encountered in their respective countries. Ronald Hartman, IFAD's Pacific Country Director in his official opening remarks stressed the importance of empowering women as they tend to invest back into their families, communities and economy. "All women need to be empowered, to have more influence in decision making and to address gender inequalities in the agriculture context. Women in agriculture also need our support and to have access to models that work and can be replicated." The one-day workshop organized to support Pacific women in agriculture ended with an outcome statement that called on government and development partners to actively support women farmers in the Pacific to ensure that their rights are protected. It also called for allocating dedicated funding for farmers organisations focusing on leadership and management capacities to run specific women's spaces with their male counterparts in farming organisations. The event was organised by the Pacific Islands Farmers Organisation Network (PIFON) in partnership with the Pacific Islands Association of Non Governmental Organisation (PIANGO) with funding from the International Fund for Agricultural Development under the Medium Term Cooperation Programme for farmer organisations in Asia and the Pacific Phase II (MTCP II) project.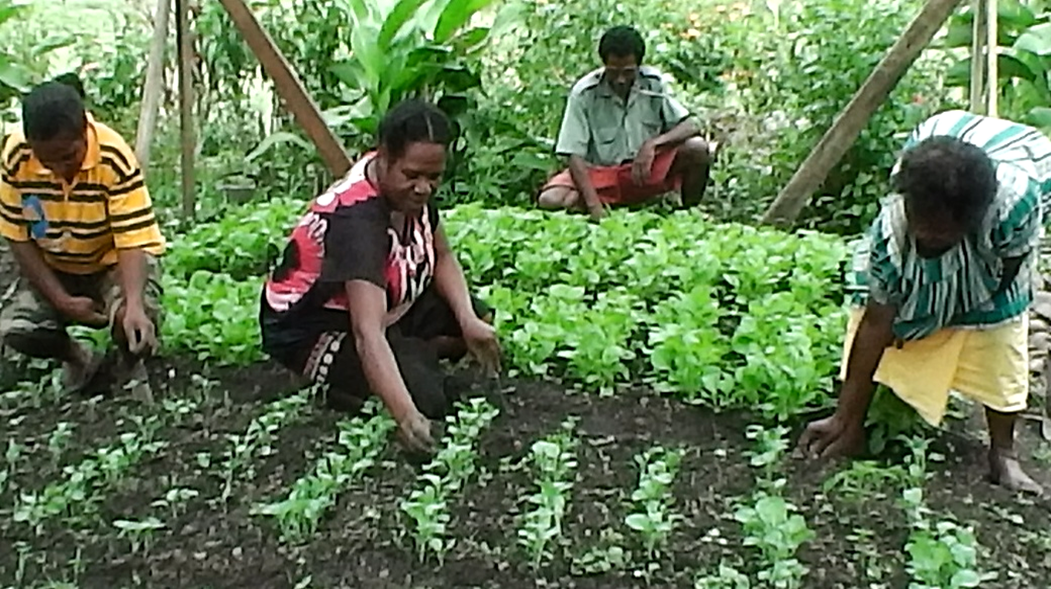 Women invest back into their families, communities and economy.

PIFON partners with the University of the Sunshine Coast to implement PARDI 2
The Pacific Island Farmers Organisation Network (PIFON) is very proud and equally excited to partner with the University of the Sunshine Coast (USC) of Australia in implementing the second phase of the Pacific Agribusiness Research in Development Initiative (PARDI) project. PARDI 2 builds on the achievements of its predecessor, PARDI which was implemented over the period 2010-2015 aimed to provide sustainable livelihood improvements in Pacific island countries (PICs). The FJD 4.2 million (AU$ 2.6 m) project is funded by the Australian Centre for International Agricultural Research (ACIAR) and will be implemented over 4 years to be completed in June 2021. PIFON has been a part of the project design from its early stages and fully supports its overall objectives, implementing partners and proposed methodology. PIFON believes that farmer organizations have a critical role in agricultural research and extension in the region and as such see PARDI 2 as a unique opportunity to build new partnerships and ensure smallholder farmer engagement throughout PARDI 2 and future ACIAR initiatives. The overall aim of PARDI 2 is 'to identify and understand how agribusiness development opportunities can contribute to improved economic growth and livelihoods in the Pacific islands'. This 4 year project will be active in Fiji, Vanuatu and Tonga. A two-day inception workshop for PARDI 2 was held at the South Sea Orchids conference facility in Nasau, Nadi, Fiji Islands from 25th October. Approximately 30 participants attended the workshop and included representatives from the various Pacific partners namely, SPC, USP, PIDF, PIPSO and Pacific Island Government Ministries, Australian Government development and trade initiatives such as PHAMA, MDF, M4C, and related donor and NGO activities and agribusinesses (private sector) in the Pacific.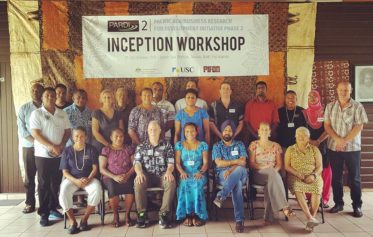 September 2017
The Tutu Rural Training Centre in Fiji - converting breadfruit and other locally grown fruit and vegetables into nutritious and delicious processed food
To facilitate Tutu's transition to breadfruit processing, technical assistance and training has been provided by the eminent food technologist Dr Richard Beyer. This has involved a partnership with the Pacific Islands Farmers Organization Network (PIFON), of which Tutu is a foundation member. Dr Beyer delivered his first agro processing training in September 2017. Following a week of intensive "hands on" training, 14 new "food scientists" emerged from amongst Tutu staff. Using the excellent facilities provided by the Training Centre a whole spectrum of locally grown fruits and vegetable were transformed into food products some of which are of international standard. Dr Beyer in his report to PIFON following the Tutu training noted: Excitement was generated when new equipment, funded through PIFON, was commissioned to produce breadfruit flour in large quantities. This is used for partial replacement of flour in baking but will eventually find use as a thickener in a range of future products. Simple demonstrations of jam, chutney and pickle making saw delegates sprint out of the starting blocks to mass produce preserves, chips, chutneys and sauces of all flavours. Not only do these items make good use of fruits and vegetables previously going to waste, transformed into products, they will compete against imported 'junk,' drinks and snacks. Those made out of local crops have a much higher nutritional value. Exciting sauces and chutneys made from Tutu's tomatoes, papaya, chillies will add much excitement to the usual dalo, cassava and vudi and will ensure that important nutrients such as vitamin C, vitamin A and fibre are added to diets. Cordials and juices have been made entirely from local crops. Such is the interest that there is much anticipation that these wonderful products will eclipse such dietary demons as two minute noodles and the cola range of drinks.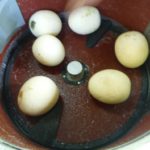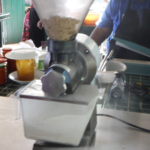 Image 1: State of the art peeler used at Tutu for breadfruit
Image 2: Processing dried chips into breadfruit flour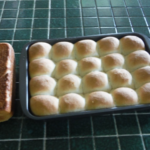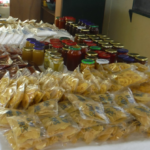 Image 3: Delicious and nutritious breadfruit bakery products made from breadfruit at Tutu
Image 4: Twenty eight new processed products made from locally grown fruit and vegetables at Tutu in just four days

PIFON to participate in 3rd Regional Steering Committee meeting in Ahmedabad, India
The Regional Steering Committee (RSC) of the Medium Term Cooperation Program Phase 2 (MTCP 2) consisting of farmer organisations (FOs) and donor partners will hold its 3rd meeting at Ahmedabad in India from October 6 – 9, 2017. The important meeting is conducted to reflect on the challenges, celebrate the gains and address bottlenecks/weaknesses of the programme to ensure the smallholder FOs are strengthened towards improving their services to its members to increase their income and ensure food security in the Asia-Pacific region. The Pacific Island Farmers Organisation Network (PIFON) will be represented at this annual event being a Sub-Regional Implementing Agency (SRIA) for MTCP 2. The MTCP 2 has been implemented in 18 countries across 3 sub-regions, Southeast Asia, South Asia and the Pacific by the Asian Farmers' Associations for Sustainable Rural Development (AFA) but managed by farmer organisations (FOs) at the regional and national levels. The programme has engaged 1,544 sub-national FOs with a total membership of around 18 million women and men farmers. Since its inception in 2013, PIFON has been managing MTCP 2, a five year programme that is supported by the International Fund for Agricultural Development (IFAD) and the Swiss Development Corporation (SDC). AFA is the technical Regional Implementing Agency (RIA) working in partnership with La Via Campesina (LVC) and is the grant recipient and financial manager for the MTCP 2 program.