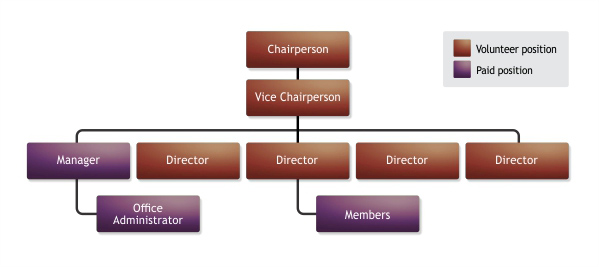 Role profiles under the proposed organisational structure include:
Board of Directors (Chairperson, Vice Chairperson, three FO Board  members & Manager)
The Board of Directors will provide guidance and supervision to secretariat in the running of the PIFON.   The Chairperson, Vice-Chairperson and FO Board members will be elected for 2-year terms by all PIFON members.  The election will occur at the PIFON Foundation Conference.  PIFON Board members can be re-elected for a further 2-year term.   The election would occur at a national PIFON Conference.
The Manager will be responsible for the day-to-day running of PIFON activities and the management of the secretariat. The Manager will be responsible for communications to all of the members and timely reporting and acquittal of funds received by PIFON.  The paid Manager will be appointed for a 3-year term with the option of re-appointment for a further term.
Responsible for membership database and membership profiles, data entry to website, travel and other logistics, bookkeeping, receiving and responding to member queries and preparing a quarterly newsletter.
All participating FOs will constitute the members of the PIFON.  The FO members will be responsible for regular communication with PIFON on national activities and achievements that may be highlighted on the website and newsletter.  It will be the responsibility of the members to communicate their relevant needs and issues to PIFON and to provide representation at national and regional forums as required by PIFON.